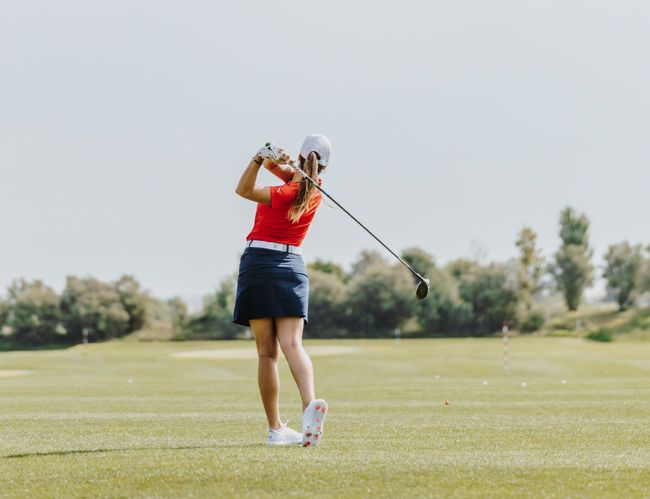 Tips for enjoying golf in summer
Golf is a sport that can be played all year round. Of course, in order to be well prepared, we must take into account the place and the season in which we are playing. For example, if you opt for the golf courses on the Costa Dorada in summer, keep in mind that most days it will be sunny and maximum temperatures are close to 30 ºC. Among them, INFINITUM stands out, a golf club with three courses, two clubhouses, restaurants, pro shops, and the best Beach Club in Europe. Here you will find everything you need to make your experience perfect.
What are the best hours to play in the summer or what type of clothing should you wear? We answer these and other questions below.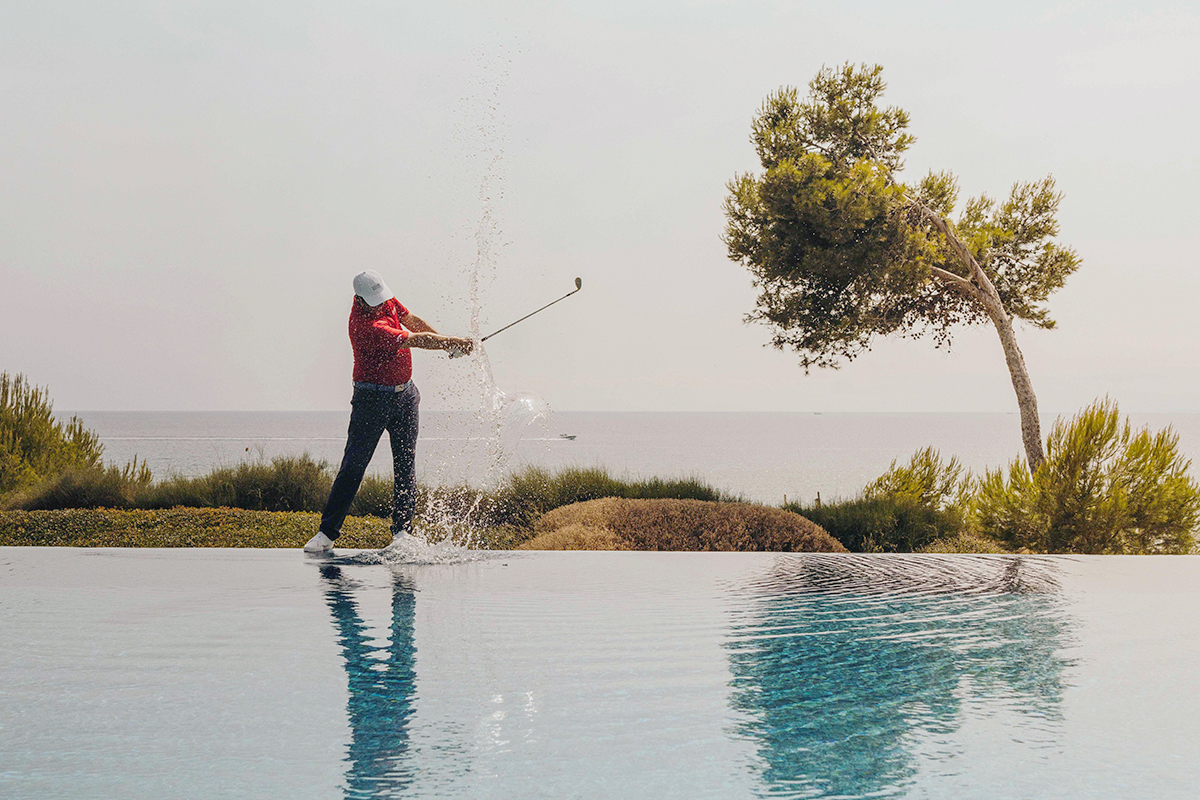 5 Tips for playing golf in summer
Summer on the Costa Dorada offers many hours of daylight and good weather, which is ideal for enjoying outdoor activities. The sea breeze cools the environment, causing temperatures to be lower than those recorded in inland areas. Despite this, the days can still be rather hot and that is why we recommend that you take these tips into account.
The best time of day to play golf in summer
Take advantage of early morning and sunset, when it is less hot. Avoid any time between 12 and 5 pm, which is when the maximum temperatures are reached. At INFINITUM, you can spend the middle of the day enjoying a delicious aperitif and a relaxed meal with views of the golf course, such as those offered by
The Lakehouse Bistrot and Flamma Beach Foodhouse restaurants.
Use sun protection
It is very important to protect your skin from the sun. Even on cloudy days. Choose an SPF that is suitable for your skin type and apply the cream half an hour before starting the game. Remember to reapply every hour or two to maintain protection.
Eat well and keep hydrated
The heat and the sport cause us to lose more fluids, so it is necessary to hydrate more frequently. Water is your best ally.
As for food, eat something light before the game and if you need to eat something on the course, your best option is fruit, which in addition to providing necessary nutrients will help you to cool down and hydrate.
Choose suitable clothing and kit
Clothing also plays a key role. Wear lightweight, breathable clothing, preferably light-coloured. If you can bear them, long sleeves and long trousers will help to protect you from the sun. Also, remember to cover your head with a cap or visor and wear sunglasses.
Take a spare glove or rain glove to avoid discomfort that moisture from sweat can cause.
And as for the clubs, keep in mind that with the heat the density of the air is lower and the strokes are longer.
Seek shade
Courses such as those of INFINITUM are surrounded by trees. Take advantage of their shade.
It is also advisable to use the buggy. The vehicle will make it easier for you to get around and protect you from the sun.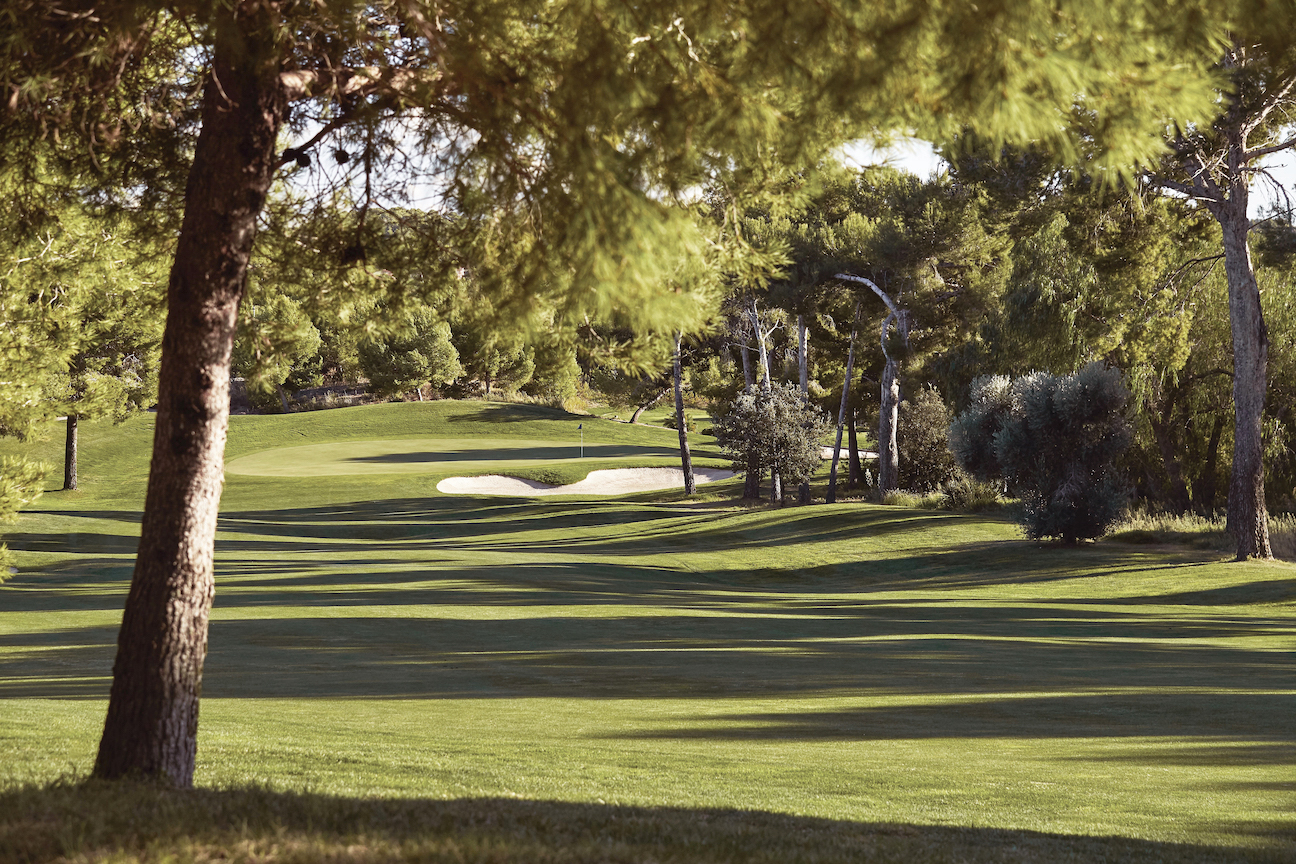 A golf resort on the Costa Dorada
Good weather, clear skies, and the holiday mood encourage you to get out and play a round of golf, but there are also other attractions to be explored on the Costa Dorada and in a resort such as INFINITUM. Complement your golf getaway with the best beaches in Tarragona or with a day at INFINITUM Beach Club, the best in Europe. You also have at your disposal a wide range of cultural and leisure activities.
Do you want a fully tailored package that includes accommodation, green fees, and experiences on the Costa Dorada? Contact us and we will organise everything right down to the smallest detail.
Find us here
INFINITUM
Avda. Pla de Maset s/n.
43840 Salou
1.5 hrs from Barcelona - El Prat Airport
20 mins from the Camp de Tarragona AVE station
1.25 hrs from Barcelona on the C33/A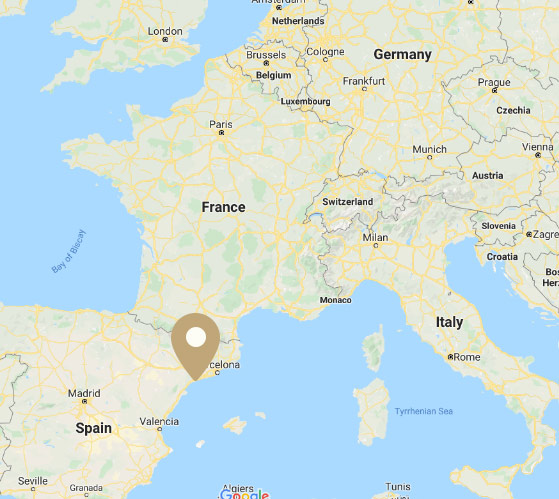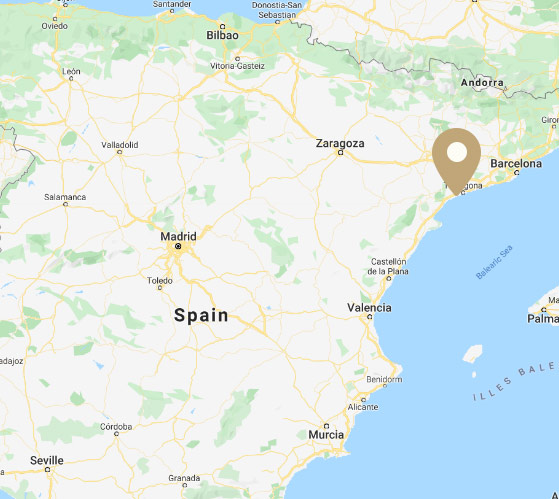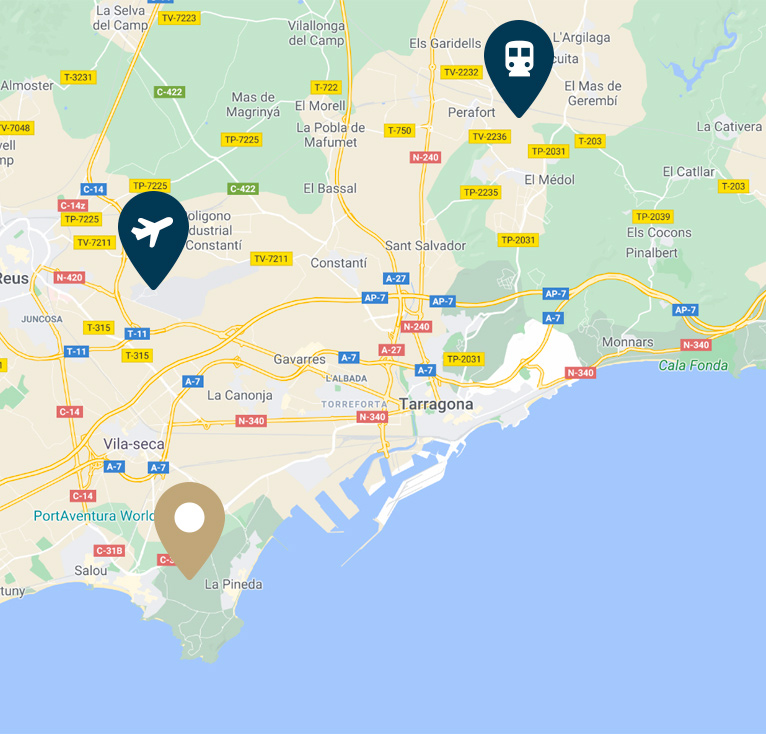 Contact
Enter your details to book a tour of INFINITUM. A residential advisor will be there just for you to help you discover the experience. We'd be glad to clear up any doubts or queries you have about the resort and its services.



You can fill out the form below or call us on
+34 977 12 90 70.