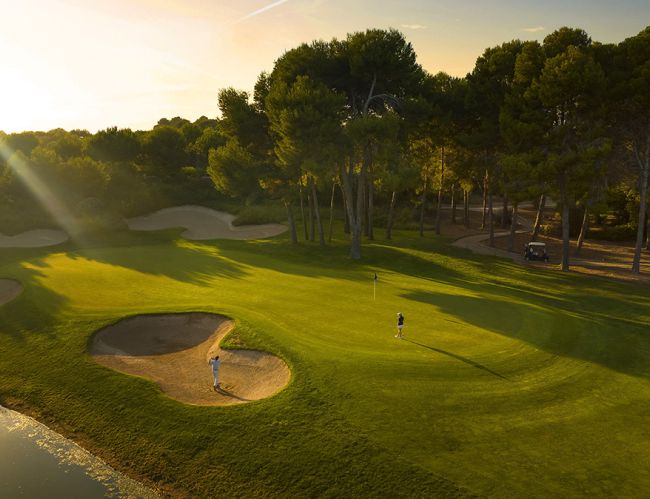 A golf-filled getaway to the Costa Dorada
A few days of relaxation is always a good idea. Getting away from it all and getting a change of scenery is necessary every once in a while. And if it's a getaway where you can enjoy beautiful landscapes and activities in the great outdoors, even better! This is why a golf weekend is an excellent idea for all sorts of people: whether you're looking to play for the first time, refine your game, have fun with your friends or spend some quality time with your family.
But...where are there golf courses close to Barcelona? When choosing a course, not do you need to know about its facilities, surroundings and the climate, but you also need to learn all about its nearest city. This will allow you to analyse the cuisine on offer and the activities that you can do over the course of your stay to ensure an unforgettable weekend. INFINITUM is located on the Costa Dorada, on the shores of the Mediterranean, and has 3 different golf courses that are sure to impress players of all levels and backgrounds. Come and discover the wonders of our more-than-40 holes!
Golf weekend on the Costa Dorada
The Costa Dorada is the perfect destination for a golfing weekend getaway. If you come here, you will have stunning beaches, quintessential Mediterranean landscapes, natural settings, exquisite gastronomy and a wide range of cultural, leisure and wine tourism activities at your fingertips. The sea is a huge attraction at any time of the year: in summer, you can cool off and sunbathe in the charming coves of the Costa Dorada, while in winter you can discover its landscapes from the trails that hug the coastline. The sea also produces some of the area's best-loved local delicacies, such as fresh fish and seafood. You can find these products in all kinds of preparations at all times of year, ranging from delicious appetizers to memorable lunches or dinners. The area is also renowned for the impressive quality of its wines.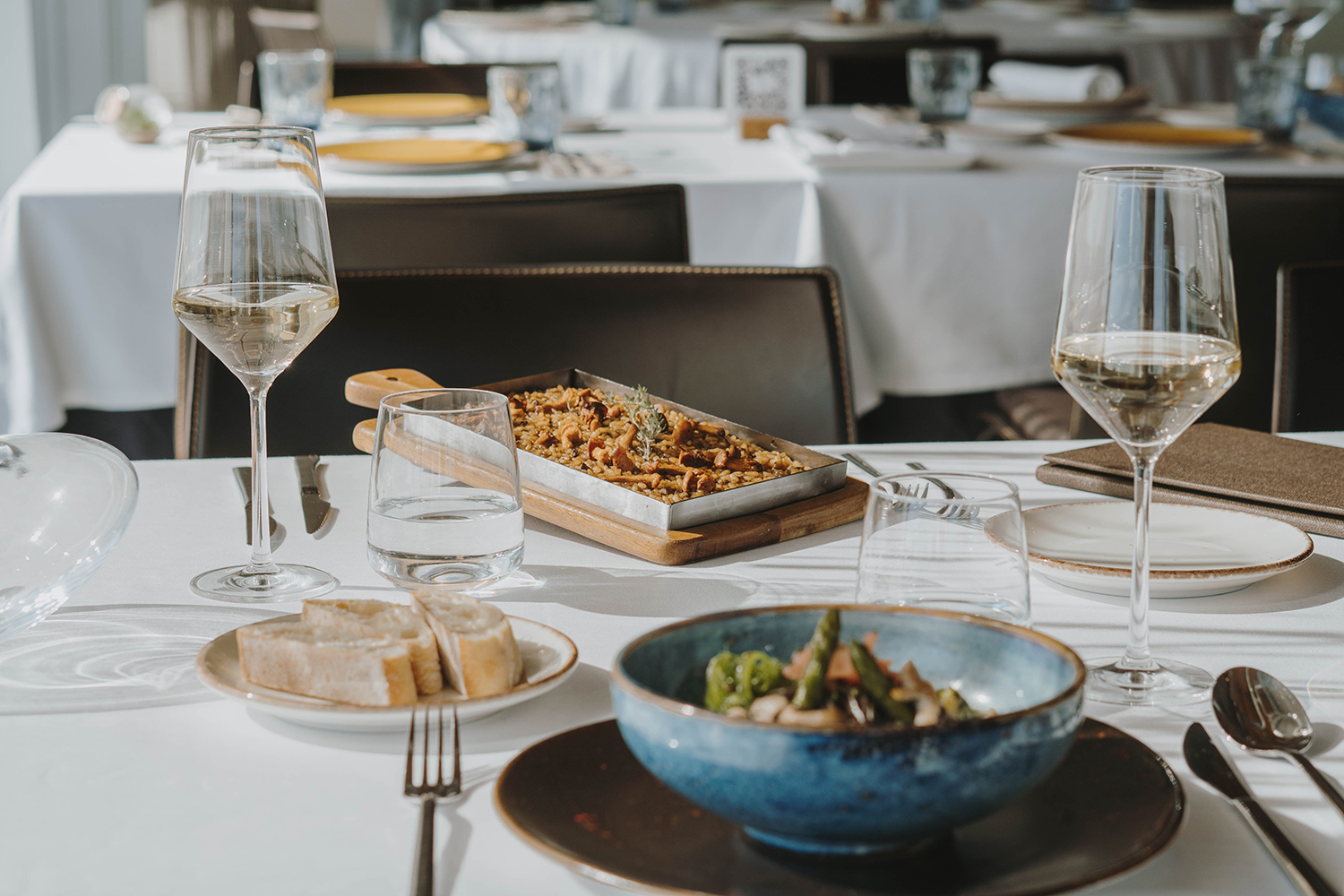 No discussion on
golf courses on the Costa Dorada
can be complete without talking about INFINITUM. It boasts three top-class courses, including two 18-hole courses and one 9-hole course, which few others can lay claim to. The resort also has a golf academy, two club houses with their own Pro Shops, elegant restaurants with fantastic views across the greens and other services that ensure a perfect stay.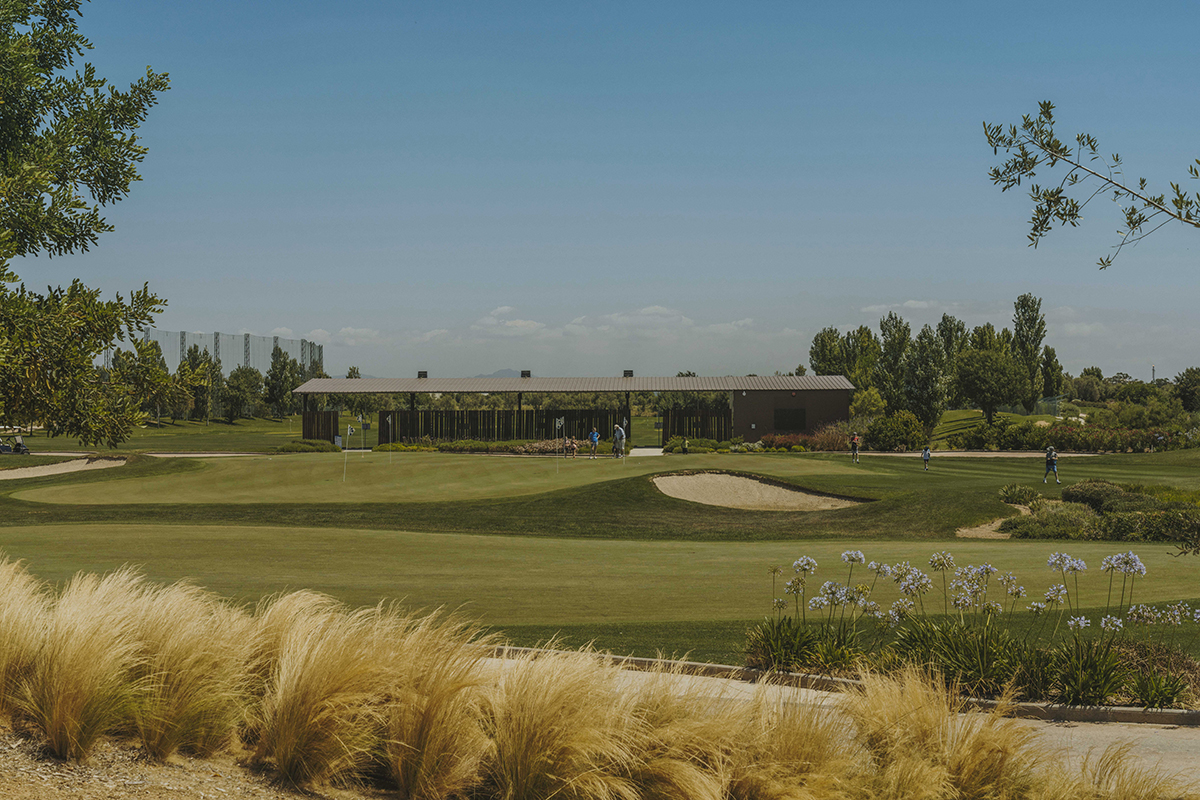 Golf packages
If you've liked what you have read about the Costa Dorada and INFINITUM and want to plan your next getaway, check out our range of golf packages. All our packages include bed and breakfast in top class hotels, green fees, unlimited golf and a shuttle service from the hotel to the golf course. Depending on the package, other services may also be included, such as airport transfers or dinner. Check out the
available golf courses
and make your reservation.
Would you like to complement your golf getaway with a visit to one of Tarragona's wineries to enjoy a typical wine tasting? Would you like to take a guided tour of the city of Barcelona? If you have any special requests or would like to design a tailor-made package, our agents can draw up a fully customised proposal for you. All you need to do is complete the form at the bottom of this page.
Find us here
INFINITUM
Avda. Pla de Maset s/n.
43840 Salou
1.5 hrs from Barcelona - El Prat Airport
20 mins from the Camp de Tarragona AVE station
1.25 hrs from Barcelona on the C33/A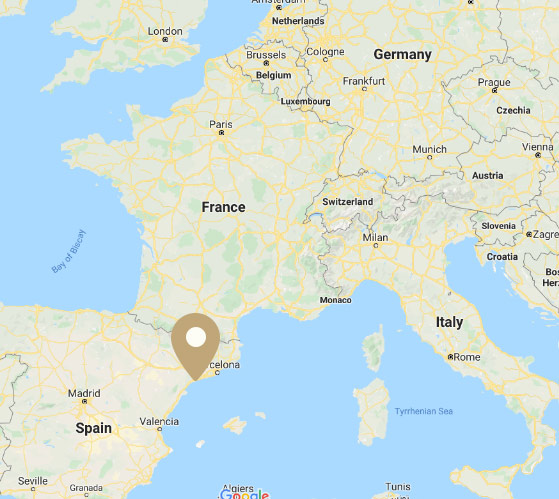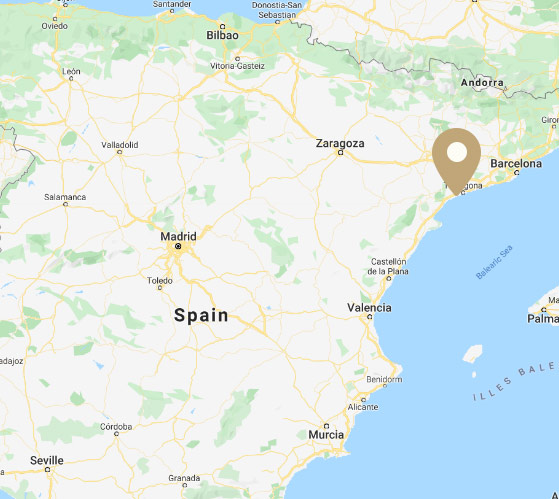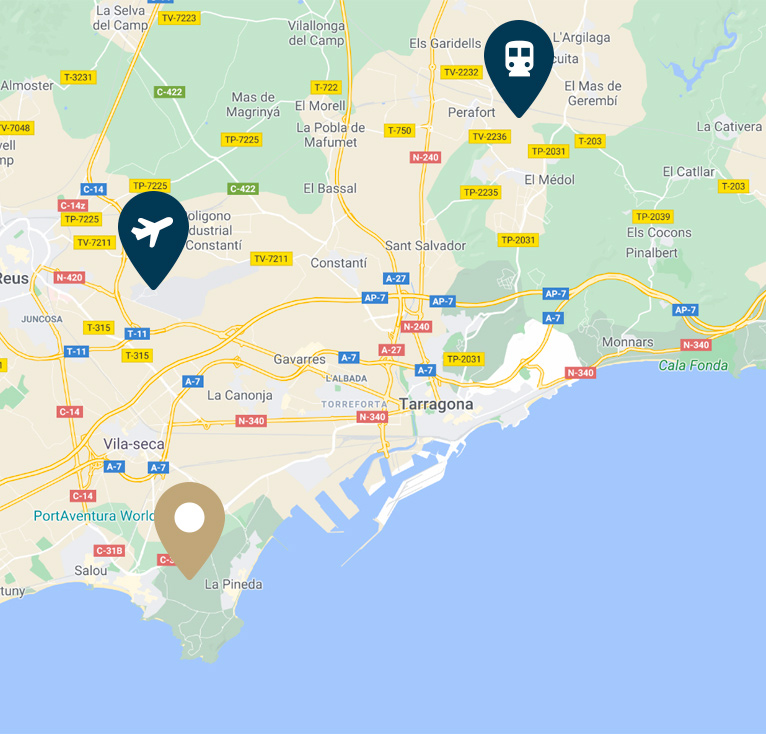 Contact
Enter your details to book a tour of INFINITUM. A residential advisor will be there just for you to help you discover the experience. We'd be glad to clear up any doubts or queries you have about the resort and its services.



You can fill out the form below or call us on
+34 977 12 90 70.