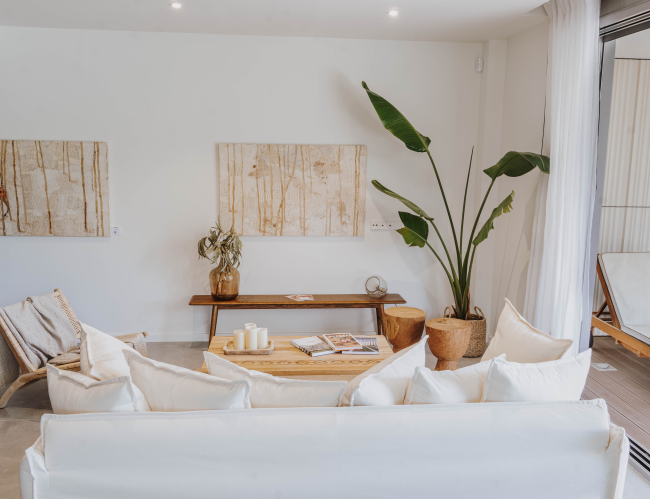 We at INFINITUM remain steadfast in our commitment to exclusivity and sophistication. Proof of this is found in our collaboration with Galería Anquins, one of Catalonia's most prestigious art galleries, which is located in the modernist city of Reus. Galería Anquins has carefully curated a series of works to be displayed in our resort, offering guests a unique and exclusive experience.
The collaboration with Galería Anquins further underlines our commitment to excellence and exclusivity. The works are showcased at strategic points across the resort, helping to magnify its beauty and give it a more sophisticated vibe.
The art collection on display at INFINITUM includes unique and exclusive pieces by some of the most prominent artists from Catalonia, Spain and further afield. Guests are able to admire a diverse collection of art, which helps to create a unique and unforgettable experience.
Galería Anquins has carefully selected each piece to ensure that it perfectly complements the aesthetics of the resort and helps to create a welcoming and luxurious vibe.
In The Lakehouse Bistrot on the Lakes course, for example, guests are now able to admire 'Fragile' by the contemporary artist Frank Jensen. This Danish artist is known for his portraits, sculptures and, above all, abstract paintings, in which vibration, geometry and the power of colour are the most prominent elements. There is a unique and unmistakeable harmony between the restaurant's uni-coloured furniture and the vibrant blue tones of the piece.
INFINITUM also showcases various other pieces of art in its show homes. In the Sales Office show home, for example, guests and visitors can admire the works of the artist Fernando Alday, including his famous 'Sacred Forest', which has been exhibited in different galleries all around the world and has been the subject of great interest from art collectors. The work is representative of Alday's distinctive style and his ability to create works that suggest recognisable shapes and forms while remaining largely abstract. Visitors to the resort are also able to admire a piece by Joanpere Massana who, since the year 2000, has been working on successive series named 'Libros' (Books). Infinitum is now the proud host of one of the pieces from his 'Il libro dell'acqua' (Book of Water). This Catalan artist, renowned for his sculptures, paintings and drawings, shines a light of his own in one of the rooms.
Finally, in the seafront property show home, visitors are able to enjoy the works of Marta Fábregas: an artist who is capable of quickly and naturally capturing the beauty of her surroundings. Passionate about visual language and photography, she imbues her work with a unique beauty, giving the living spaces a warm and welcoming atmosphere.
In short, the collaboration between INFINITUM and Galería Anquins is yet another example of our commitment to excellence and exclusivity. INFINITUM's guests are able to enjoy a unique and unforgettable experience in a luxurious and sophisticated setting.
Find us here
INFINITUM
Avda. Pla de Maset s/n.
43840 Salou
1.5 hrs from Barcelona - El Prat Airport
20 mins from the Camp de Tarragona AVE station
1.25 hrs from Barcelona on the C33/A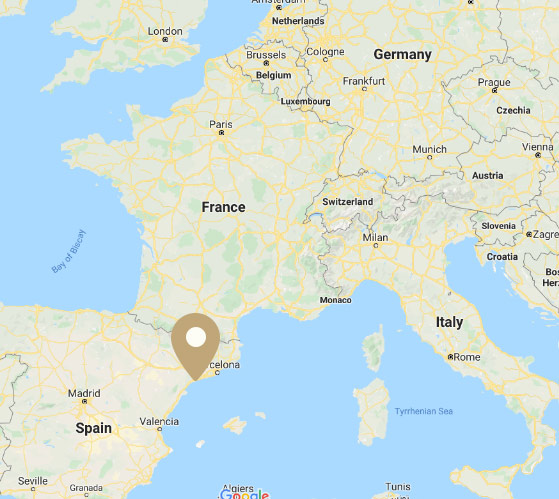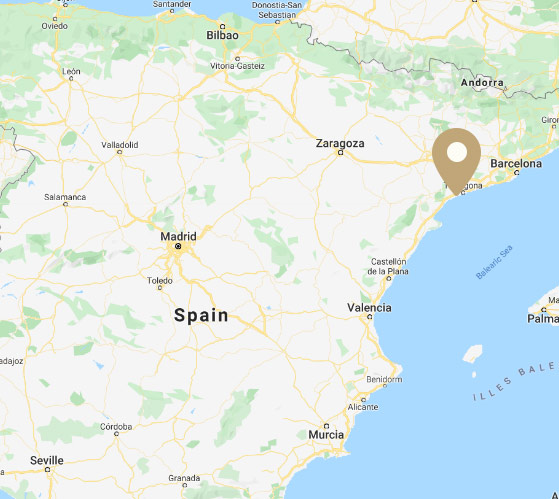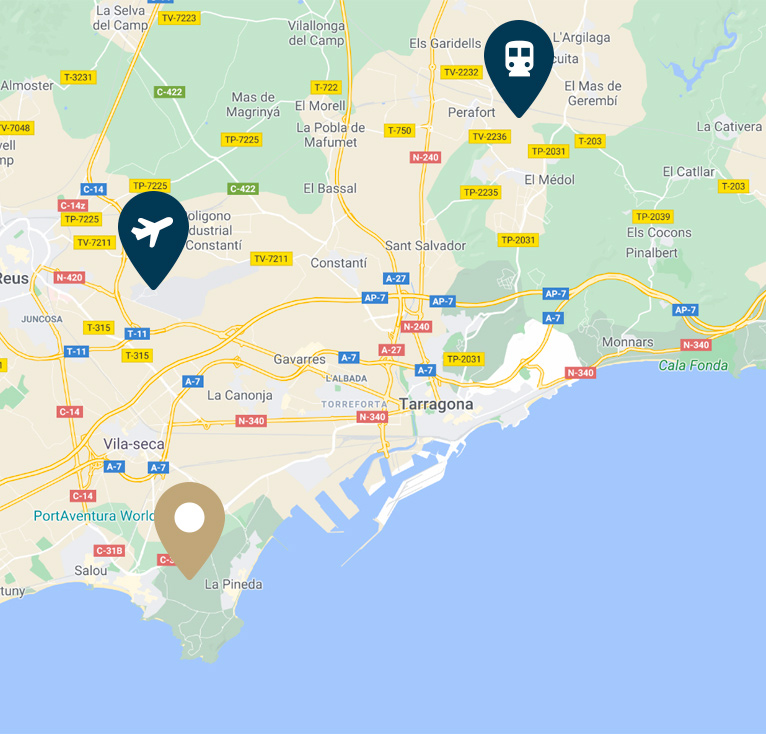 Contact
Enter your details to book a tour of INFINITUM. A residential advisor will be there just for you to help you discover the experience. We'd be glad to clear up any doubts or queries you have about the resort and its services.



You can fill out the form below or call us on
+34 977 12 90 70.