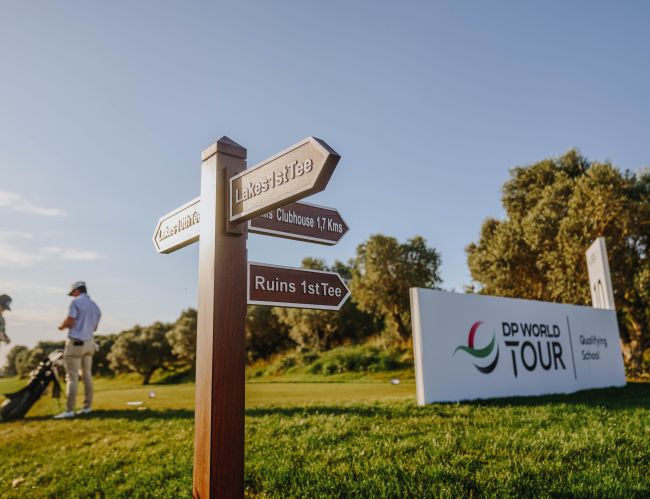 INFINITUM Celebrates Emphatic Q School Homecoming
INFINITUM was the stage for another thrilling Qualifying School Final Stage last week as the DP World Tour's last-chance saloon returned to the award-winning Catalonia resort.

Qualifying School veteran Simon Forsström won a narrow victory with a commendable display of consistency, leading 28 names – with six players locked in a dramatic tie for 23rd place – to earn a coveted DP World Tour card for the 2023 season.

The qualifying finale had the air of a homecoming at INFINITUM, which initially hosted the event for three consecutive years from 2017-2019 before the Covid-19 pandemic spelt postponement. Earlier this year, INFINITUM proved its capabilities to host a major DP World Tour event when it welcomed the ISPS Handa Championship in Spain, won in thrilling fashion by local hero Pablo Larrazabal after his final round 62 saw him lift the title by two strokes ahead of fellow Spaniard Adrian Otaegui.

With the Q School showdown returning to Spain's Costa Dorada once again, six rounds and 108 holes were contested over INFINITUM's magnificent Hills and Lakes courses, delivering the most intense pressure to determine the destiny of the 156 players in the field.

Yorkshire golfer Dan Brown secured third place as England's outstanding representative and only trailed Forsström by three strokes. In a breathless contest, a single point separated Brown's compatriots Sam Hutsby and David Horsey, while fellow qualifying Englishmen Garrick Porteous and Andrew Wilson squeezed past the cut-off point to book their place in European golf's promised land next year.

At a time of uncertainty in the game, the importance of Qualifying School was evident at INFINITUM. The event, never lacking in excitement, has been a proven breeding ground for some of golf's biggest talents; names such as José María Olazábal, Retief Goosen and Sandy Lyle shot to stardom from the Q School platform and the likes of Forsström and Brown will be hoping they could be next.

Both of INFINITUM's spectacular 18-hole championship courses set the scene for the action, with the Greg Norman-designed Lakes course winding through natural water hazards that give the layout a tantalising extra dimension for even the sharpest of players. Meanwhile, competitors taking on a different challenge on the Hills course could not afford to be distracted by the panoramic sea vistas that usually enhance the experience. Together, the two unique challenges provided a comprehensive test of every facet of a golfer's game, building to the moment when Forsström was crowned the best in the field.

Built for blockbuster golf, the Lakes and Hills courses are complemented by one of the world's finest nine-hole layouts, the Ruins, which guides golfers through historic archaeological remains with a series of invigorating holes.

Agustin Garcia Pascual, chief business officer at INFINITUM, said: "It was brilliant to see the DP World Tour Qualifying School Final Stage back on the Hills and Lakes courses after a few years away thanks to the pandemic.

"Our courses are ideal for big tournaments because of the potential for excitement on every hole, and just looking at the closeness of the table is a testament to the quality of the golfers on display."

One of Europe's most popular golf and lifestyle resorts, INFINITUM is the go-to destination on the beautiful Costa Dorada, near the iconic cities of Barcelona and Tarragona. Alongside a trio of distinctive golf courses, the acclaimed INFINITUM Beach Club is a sensory paradise with stunning food, drink and views out to sea.

INFINITUM is also famed for its gastronomy, headlined by the Flamma Beach Foodhouse, where guests can taste the best of Mediterranean cuisine sourced locally. With a range of select homes for prospective buyers to choose from, INFINITUM is more than just a holiday destination, featuring BREEAM-certified properties to meet the needs of any residents.
Find us here
INFINITUM
Avda. Pla de Maset s/n.
43840 Salou
1.5 hrs from Barcelona - El Prat Airport
20 mins from the Camp de Tarragona AVE station
1.25 hrs from Barcelona on the C33/A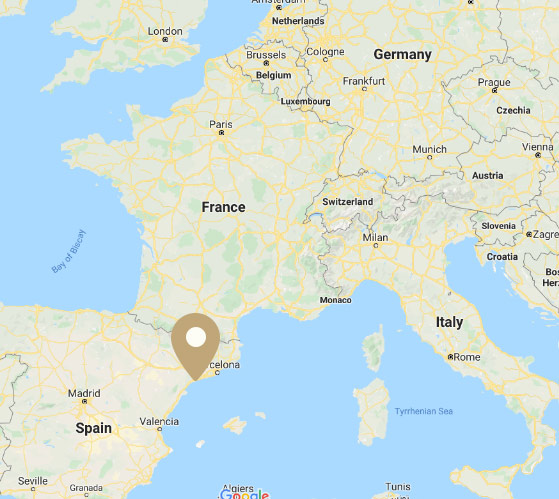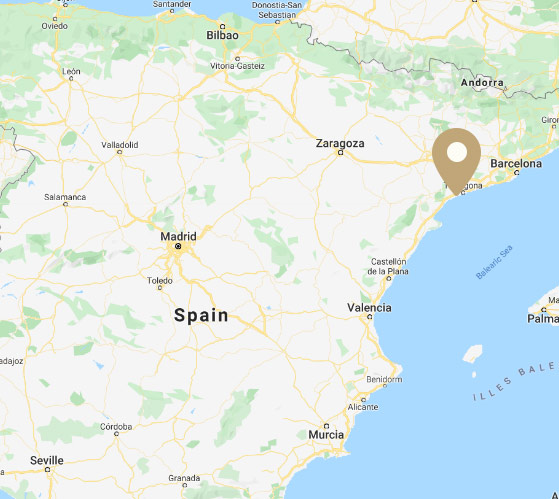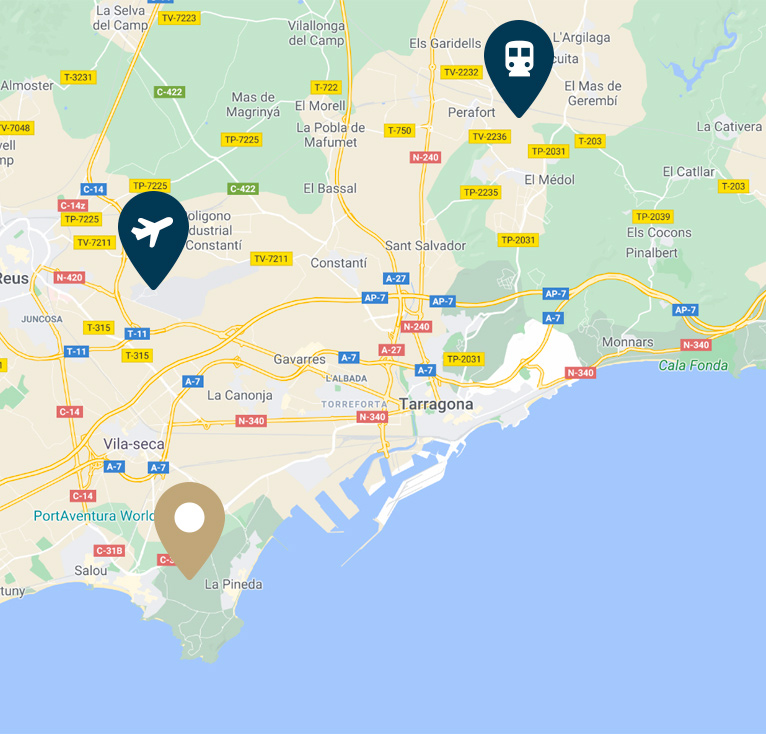 Contact
Enter your details to book a tour of INFINITUM. A residential advisor will be there just for you to help you discover the experience. We'd be glad to clear up any doubts or queries you have about the resort and its services.



You can fill out the form below or call us on
+34 977 12 90 70.