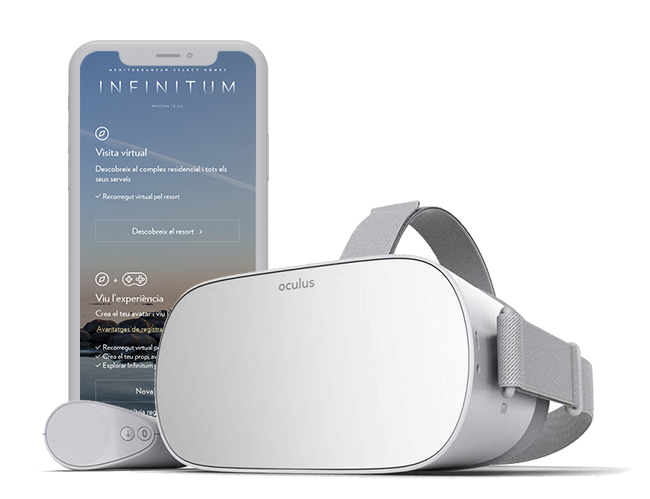 Infinitum is committed to providing an immersive digital experience
Close your eyes, sit back and imagine you are setting sail for an exclusive and peaceful destination, set amongst nature. It's a possibility. Here at Infinitum, we want you to enjoy everything that this prestigious resort has in store for you. With this goal in mind, we are committed to technology to bring the Infinitum experience to people who dream with their eyes open. Now more than ever, digital tools are our closest allies for keeping people connected with our life-long project.

Have an exclusive Virtual Reality experience with Oculus Quest
Discover Infinitum thanks to an immersive and interactive Virtual Reality experience (VR) using Oculus Quest glasses. This VR headset is one of the most promising technological breakthroughs of the decade. We offer this exclusive experience at our offices, allowing you to discover both the resort and its surrounding in a safe way with no distractions. Here at Infinitum, we want to invite you to have guided tour, led by a . What's more, the interface will allow you to interact with different objects within the experience, both inside and outside the home thanks to the controllers for the glasses while you move about freely.

Take a tour of the resort for free thanks to the interactive digital mock-up
While you're on the virtual tour, we will present the resort using a different ground-breaking digital tool, an interactive digital mock-up. At the Infinitum offices, you can discover the interiors of the different types of home available in minute detail thanks to the high-quality image and browsing options, and get up close and take a look at the details of the resort. This is how we make it easier for you to chose your future home.

Explore Infinitum on your phone using the Infinitum Living app
For people who want to have the Infinitum experience but can't make it to our office, we also have a free app that will allow you to explore the homes and the surroundings on any device. You can find the app by searching for Infinitum Living and by direct download for iOS and Android. You can use the app to discover everything from your smartphone: the Beach Club, our golf courses,the nearest beaches to the resort, Sèquia Major - our own nature reserve - and find out about points of interest near the resort (access points, leisure, health centres, etc.).

Use your avatar to have fun exploring Infinitum
What's the best thing about our interactive digital mock-ups? Since they are apps that are designed to experience Infinitum, we are giving you the chance to do it while having fun and playing. Create your avatar, set your points of interest and discover the resort in a new an exciting way.
Find us here
INFINITUM
Avda. Pla de Maset s/n.
43840 Salou
1.5 hrs from Barcelona - El Prat Airport
20 mins from the Camp de Tarragona AVE station
1.25 hrs from Barcelona on the C33/A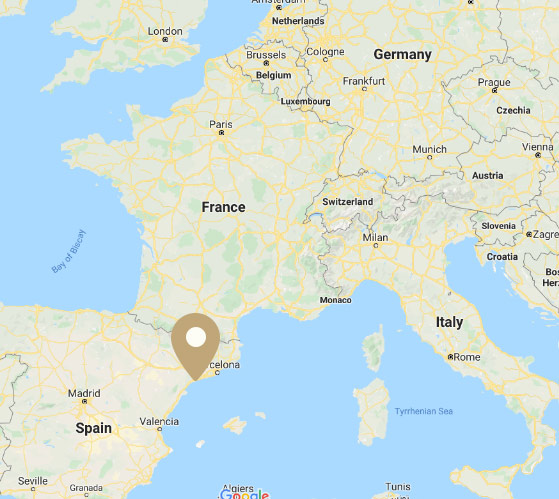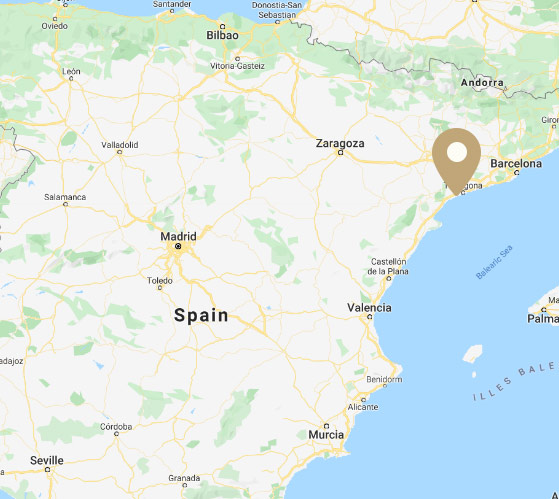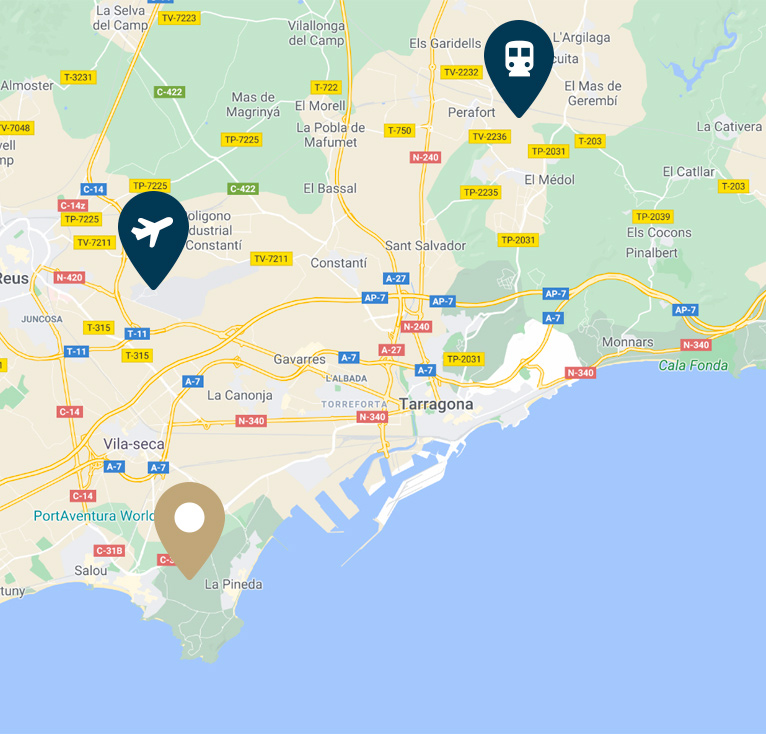 Contact
Enter your details to book a tour of INFINITUM. A residential advisor will be there just for you to help you discover the experience. We'd be glad to clear up any doubts or queries you have about the resort and its services.



You can fill out the form below or call us on
+34 977 12 90 70.