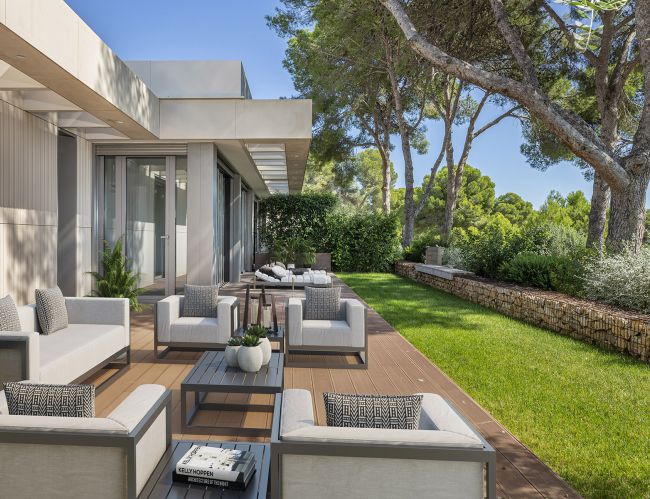 INFINITUM recognised as Best Sustainable Residential Real Estate Project by COAM
Barcelona, 16 November 2023. INFINITUM, the high-end resort located on the Costa Dorada, has been recognised in the 1st edition of the INMOMAT awards with the mention for "Best residential real estate project in the Sustainability category". These awards recognise the best real estate initiatives from an architectural, urban, technological, environmental, and social viewpoint.

"Awards such as COAM's, which reward architectural projects that stand out especially for their quality and sustainability, encourage us to continue to work towards the development of spaces that promote balance between architecture and environmental responsibility. Without a doubt, it is the consolidation of a new way of planning, building, and constructing", assured Esther Díaz, INFINITUM's director of Real Estate Development, following the awards ceremony that took place on 15 November at COAM (Official College of Architects of Madrid).

The INMOMAT awards took place within the framework of the First INMOMAT Real Estate Congress, organised by the Official College of Architects of Madrid (COAM), through its MATCOAM Building Department. This congress was set up with the goal of becoming an unmissable event for the real estate industry, offering an immersive experience with the main agents of change, that aims to revalue architecture and urban planning as tools for the transformation of real estate.

A residential resort that integrates apartments and luxurious villas

INFINITUM's residences comprise a selection of exclusive, high-quality homes, ranging from elegant apartments to luxurious semi-detached and terraced villas. The homes are defined not only by their exclusivity, comfort and safety, but also by their faithful commitment to reducing environmental impact and absolute respect for their spectacular natural surroundings.

The first phase, with more than 90% of the homes sold, consists of 150 exclusive apartments with 2, 3, or 4 bedrooms, from 80 to more than 150 m2 of constructed area, and with the option of a garden. Recently, marketing began for the second phase of the project, which features a total of 119 homes. These include 81 apartments and 34 exclusive villas, perfectly located near the sea and surrounded by a natural dune that is protected due to its great environmental value. INFINITUM's semi-detached and terraced villas offer private gardens and large terraces, creating an ideal setting to enjoy the natural environment while preserving the valuable protected dune.

In addition, in this phase four magnificent independent villas will also be built in front of the Hills golf course, which stands out for its lush pine vegetation, natural stone quarries, and views of the Mediterranean Sea.

These exclusive properties have been designed by the prestigious architecture and landscaping studio Batlleiroig. The exceptional landscaping project integrates seamlessly with the natural environment and focuses on achieving high standards of sustainability, which has led to it obtaining the distinguished BREEAM certification.

Sustainable Residential Development Award at the European Property Awards

Recently, INFINITUM also received an award for its Vía Maris Phase 1 Residential project, in the "Sustainable Residential Development" category in Spain at the 30th edition of the European Property Awards, one of the most prestigious accolades in Europe's real estate sector.

The Sustainable Residential Development category seeks to reflect the importance of eco-friendly practices in the property industry. Under this classification, projects of economic, environmental, and social responsibility are evaluated, recognising their excellence, quality, and high professional standards.

Find us here
INFINITUM
Avda. Pla de Maset s/n.
43840 Salou
1.5 hrs from Barcelona - El Prat Airport
20 mins from the Camp de Tarragona AVE station
1.25 hrs from Barcelona on the C33/A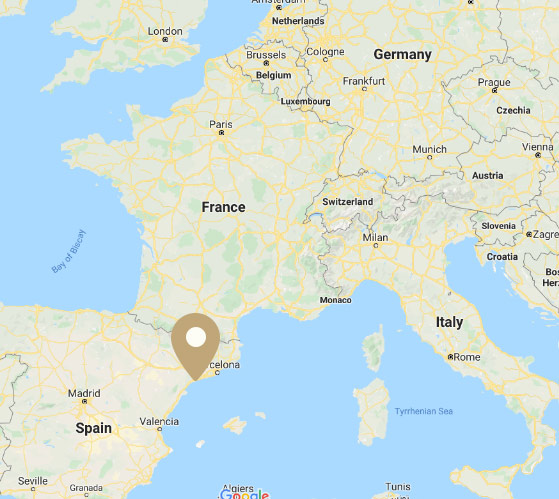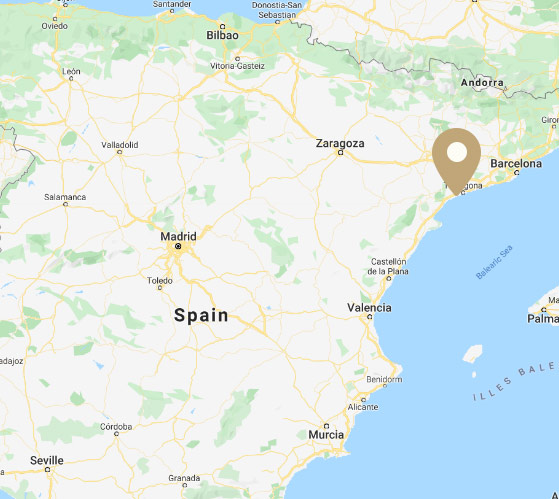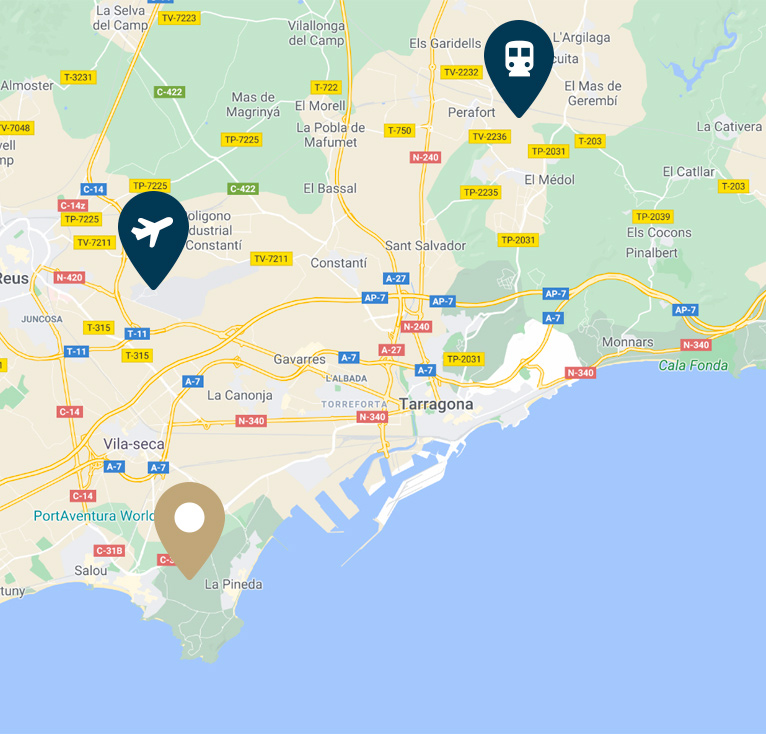 Contact
Enter your details to book a tour of INFINITUM. A residential advisor will be there just for you to help you discover the experience. We'd be glad to clear up any doubts or queries you have about the resort and its services.



You can fill out the form below or call us on
+34 977 12 90 70.