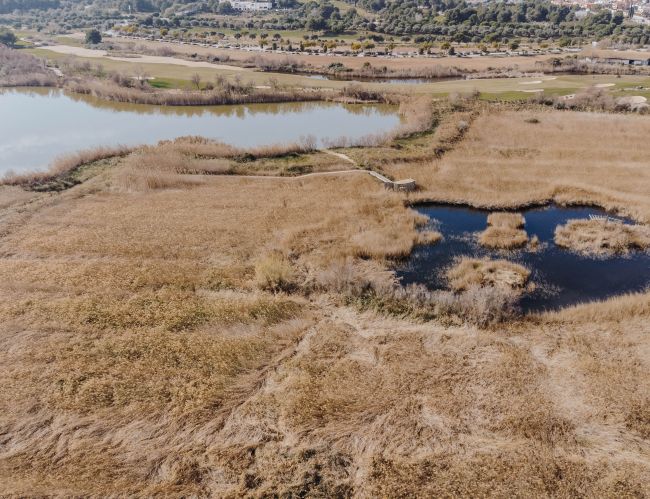 INFINITUM underlines its commitment to sustainability on World Environment Day
The high-end resort INFINITUM has implemented a series of initiatives targeted at caring for its natural surroundings and preserving the environment as a whole, faithful to its commitment to sustainability, which includes sustainable water treatment with efficient, low-consumption equipment, and the planting of native vegetation with low water needs.
The design of the houses limits their energy consumption, reducing the demand for heating and cooling that results in an energy saving of 89% and reduces global emissions by more than 92%.
Barcelona, 1 June 2023. INFINITUM
, a high-end resort located in the heart of the Costa Dorada, wants to reaffirm its firm commitment to sustainability on the occasion of World Environment Day, which is held every year on 5 June. Aware of the importance of preserving and protecting our natural environment, INFINITUM has implemented a series of initiatives and sustainable practices in all its areas of activity.
As part of its commitment to sustainability, INFINITUM has obtained the prestigious BREEAM (Building Research Establishment Environmental Assessment Methodology) certification, international recognition that guarantees excellence in sustainable design and construction. This achievement demonstrates the resort's environmentally friendly and responsible approach, ensuring that its facilities meet the highest standards of energy efficiency, water management, and environmental quality.
From design to daily undertakings, sustainable practices have been integrated into all aspects of its operation. Energy efficiency measures have been implemented, such as the use of LED lighting technologies and smart energy management systems, which significantly reduce electricity consumption -with an energy saving of 89%- and carbon emissions (92%).
In addition, INFINITUM has made investments in green infrastructures and promoted the protection of local biodiversity. Green areas and natural spaces have been created within the complex to promote the conservation of native flora and fauna. In addition, recycling and waste management programmes have been established to minimise environmental impact.
As Joaquín Mora Bertrán, Director of Golf, explains, "at INFINITUM sustainable water treatment is carried out with efficient, low-consumption equipment and we plant native vegetation with low water needs. The resort has a firm commitment to preserve and promote biodiversity on the grounds and demonstrates, in fact, the implementation of projects to restore natural habitats, creating spaces for native flora and fauna".
One of the jewels in the INFINITUM crown is its golf courses, where sustainability meets passion for the sport. In addition, INFINITUM has a state-of-the-art desalination plant that cleans wastewater for use in the fields, instead of emptying it directly into the Mediterranean Sea. At INFINITUM we recycle water from the towns of Vila-Seca, La Pineda, and Salou. This treated water is used exclusively to irrigate the golf courses so that this closed cycle benefits the environment and the ecosystem of INFINITUM as well as the Sèquia Major, located on the Lakes course, and all the species that inhabit it.
To achieve this, INFINITUM has an advanced wastewater regeneration system based on reverse osmosis technology. In this way, it is possible to improve the quality of the water for its reuse in the irrigation of the golf course and the surrounding areas of the resort.
"At INFINITUM we are committed to leading the way towards a more sustainable future in the tourism and residential sector", explains Mora Bertrán. "World Environment Day is an opportunity to highlight our ongoing efforts to protect the natural environment and to inspire others to take positive action towards sustainability", he concludes.
World Environment Day is an occasion to reflect on the importance of protecting our planet and promoting sustainability in all spheres of society. For this reason, INFINITUM reaffirms its commitment to lead the change towards a more sustainable future and is proud to contribute to the conservation of the environment.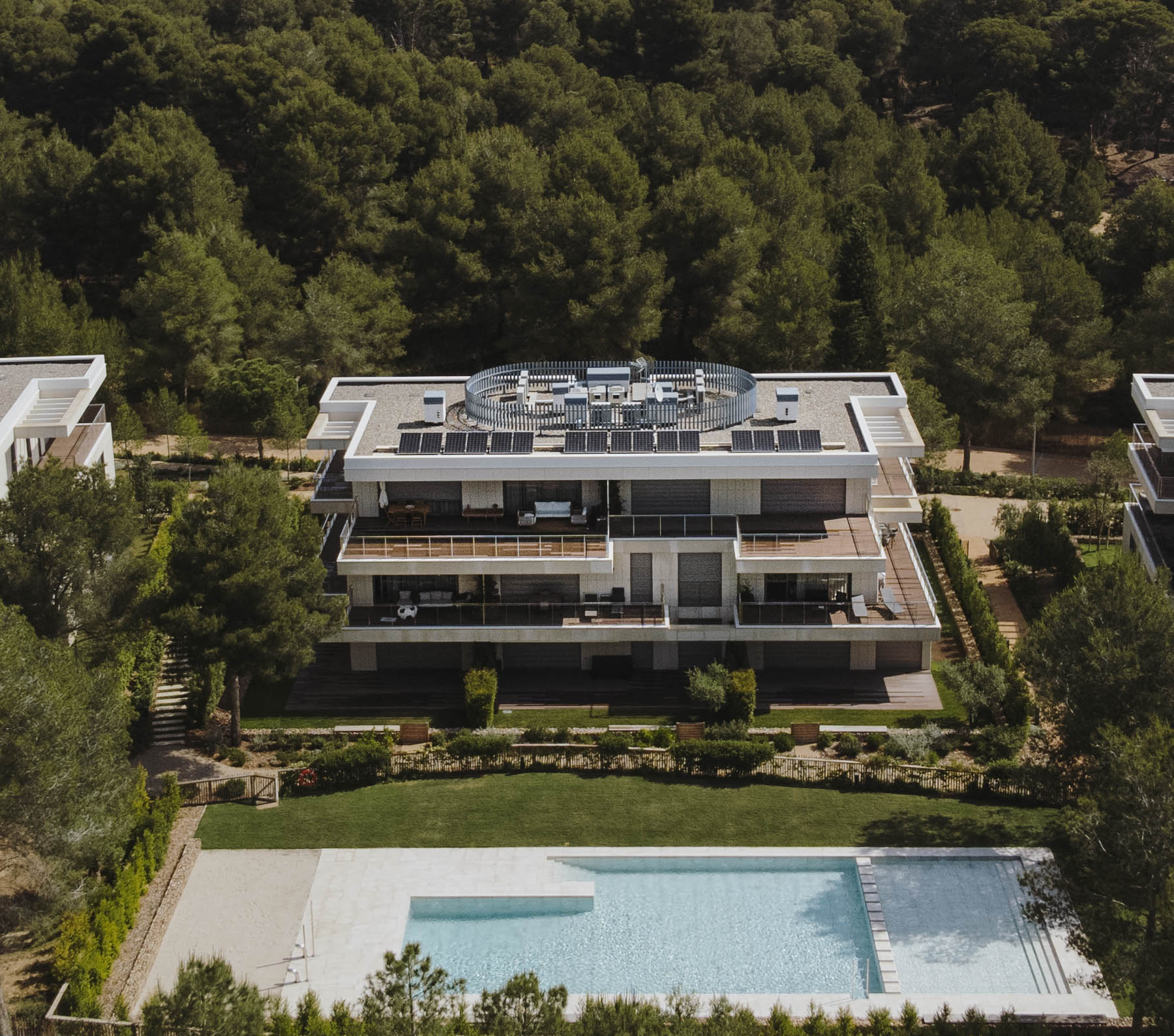 About INFINITUM
INFINITUM, located on the Costa Dorada (Tarragona), is a high-end residential and hotel resort member of the "la Caixa" Foundation real estate holding company.
The Infinitum project combines architecture and engineering at the service of the environment to create sustainable homes, integrated into nature and with high-quality finishes.
The first phase of the residential complex consists of 150 homes with 2, 3 or 4 bedrooms, from 80 to more than 150 m2 of constructed area, located within a surface area of around 250,000 m2, while the second phase includes 119 homes designed as apartments and terraced, semi-detached, and detached villas.
The homes are integrated into a private resort with 3 golf courses and a Beach Club, located in a natural environment by the sea and with all kinds of services such as comprehensive maintenance of communal areas, 24-hour surveillance and security, residential services, gym and a Kids Club, among other exclusive benefits.
https://www.infinitumliving.com/
For more information:
D80
Marta Sevilla / María Bautista
marta.sevilla@somosd80.com
/
maria.bautista@somosd80.com
+34 651 901 784 / +34 647 709 481
Find us here
INFINITUM
Avda. Pla de Maset s/n.
43840 Salou
1.5 hrs from Barcelona - El Prat Airport
20 mins from the Camp de Tarragona AVE station
1.25 hrs from Barcelona on the C33/A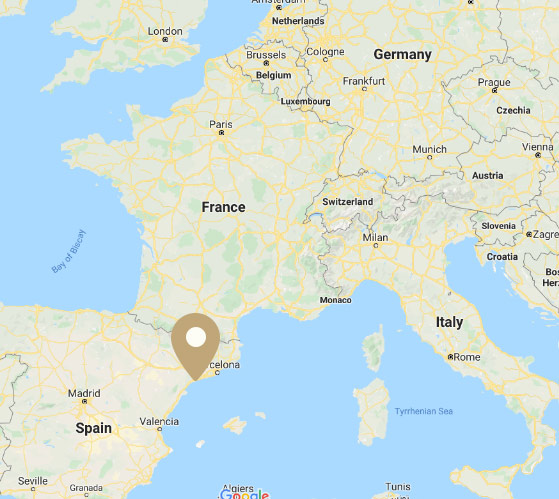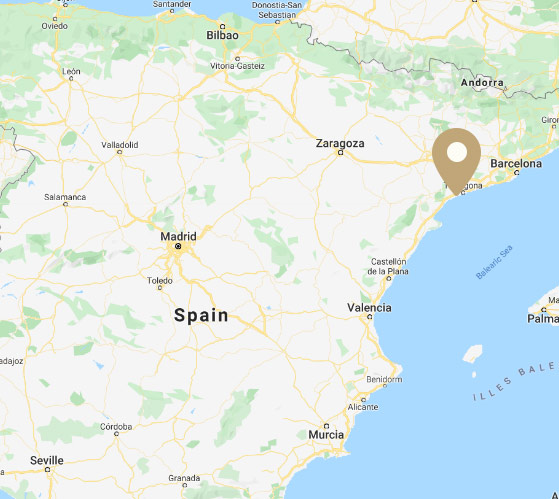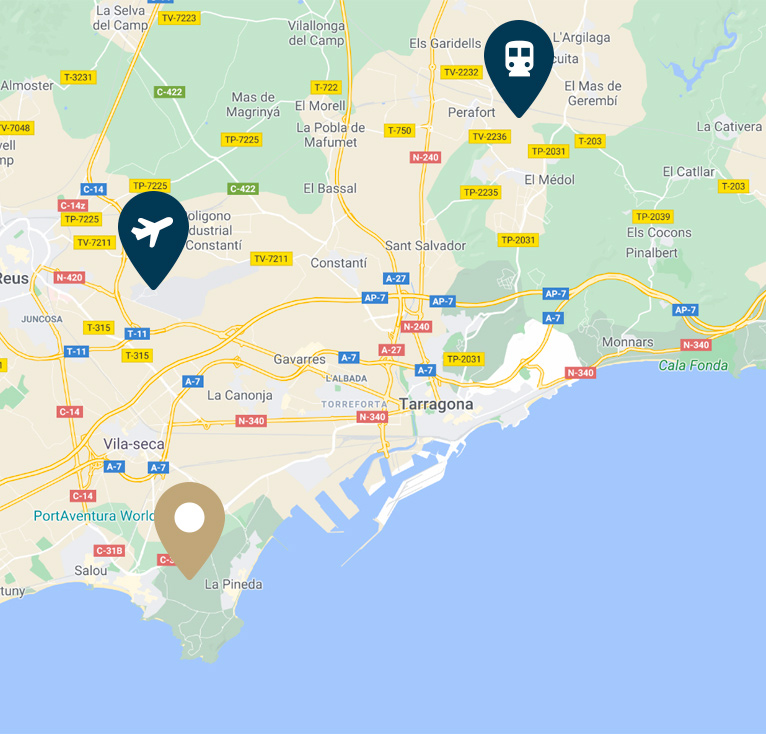 Contact
Enter your details to book a tour of INFINITUM. A residential advisor will be there just for you to help you discover the experience. We'd be glad to clear up any doubts or queries you have about the resort and its services.



You can fill out the form below or call us on
+34 977 12 90 70.