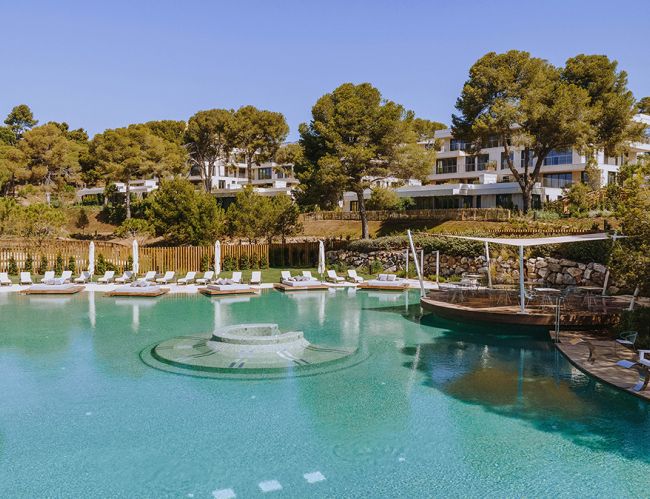 Luxury on the Costa Dorada
The
Costa Dorada
is a luxury in its own right, offering multiple attractions ranging from its quintessentially Mediterranean landscapes to its stunning beaches, impressive history, rich cultural heritage, exquisite gastronomy and pleasant climate. It should come as no surprise that the high-end real estate market considers the Costa Dorada as one of the most sought- after and desirable destinations in all of Spain. INFINITUM is a true gem in this regard. It is a private residential resort that offers a unique experience for those looking to spend time in a natural setting, where the leisure proposal revolves around golf and gastronomy and our thriving beach club plays a central role. Allow yourself to be seduced by the magic of the Costa Dorada at INFINITUM!
An exclusive residential development in a private, fully serviced resort
We at INFINITUM have built a series of luxury, high-end homes that exist in total harmony with nature. By collaborating with highly regarded architects, we have managed to create homes with high quality finishes, spacious rooms and carefully considered aesthetics. Despite being located in a peaceful setting that is detached from the hustle and bustle of urban life, a comprehensive range of essential services can be found nearby. Privacy is one of the outstanding attributes of our homes, which are connected by a network of private streets with round-the-clock security all year round. These streets are designed in such a way that allows for the controlled movement of vehicles, thus reducing air and noise pollution.
We at INFINITUM pull out all the stops to ensure your security and peace of mind. For this reason, we have created a micro habitat where wellbeing and privacy represent the cornerstone of our real estate proposal. We must also highlight the resort's
incredible facilities and services
, which include three top-class golf courses, various elegant restaurants and Europe's best beach club.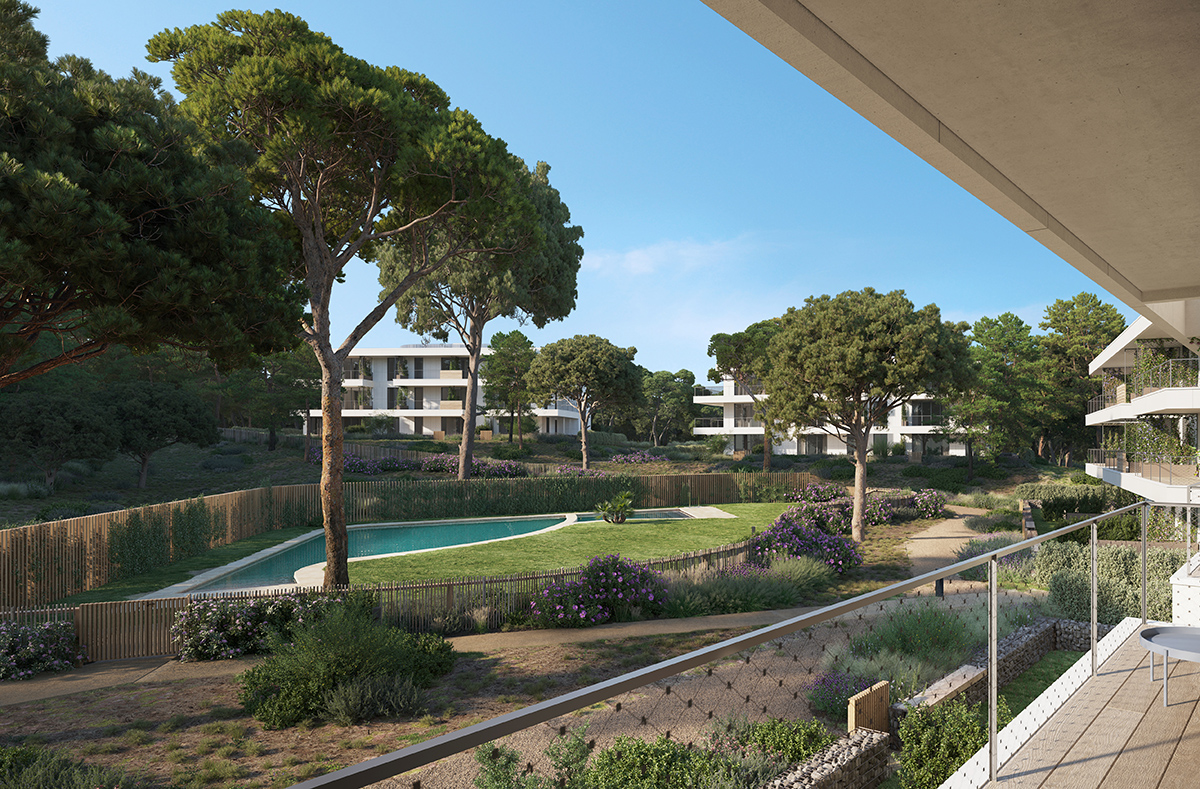 INFINITUM is classified as a
sustainable resort
, since all our properties are BREEAM-certified and we are constantly making efforts to save water and energy. One such initiative is our state-of-the-art desalination plant, which allows us to clean waste water and re-use it for irrigation.
High-end housing
No new development on the Costa Dorada compares to INFINITUM. Besides everything mentioned above, our residential resort blends seamlessly into nature in a fabulous landscaping project undertaken by the prestigious architectural firm Batlle i Roig. The greenery around the site has been left undisturbed, ensuring magnificent views of natural landscapes and allowing our guests to breathe in a purer, cleaner air.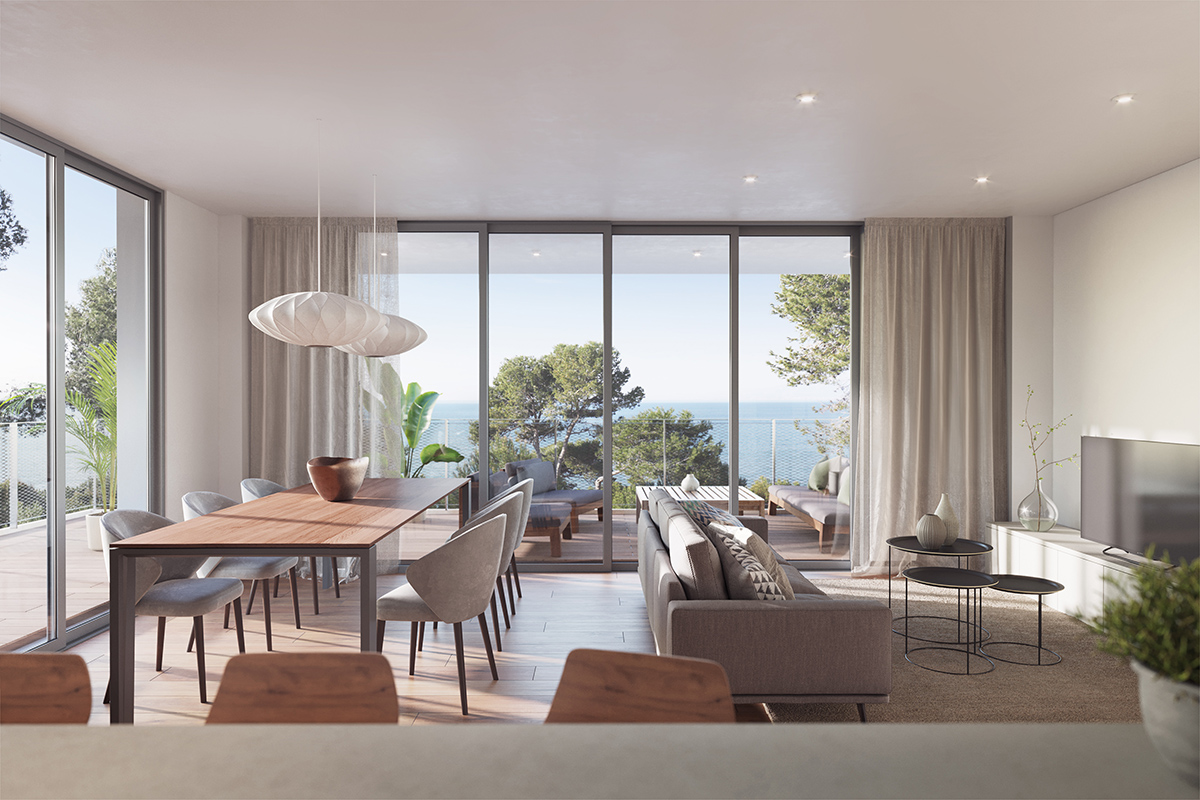 Besides complying with demanding criteria at all stages of the construction process, the different space requirements and preferences of each individual and/or family were also taken into account throughout the design process. This will make it easier for you to find your perfect home in our development, which includes
exclusive 2, 3 and 4-bedroom apartments
of up to 158 m 2 . All of our apartments have access to a gardened communal area with a swimming pool, and some even have wonderful sea views.
Spectacular luxury villas with private pool from 180 to 440 m 2 . We also have a series of high-end villas with access to a communal area and swimming pool.
Beach lovers and fans of the Mediterranean should know that all of our properties are located just a few metres from the shore, which can be accessed directly from the resort itself. The Mediterranean is a true jewel of the Costa Dorada, and it is just a stone's throw from INFINITUM. Don't miss out!
If you would like to know more about our houses and discover the resort, please fill in the form at the bottom of the page and one of our residential advisers will get in touch with you.
Find us here
INFINITUM
Avda. Pla de Maset s/n.
43840 Salou
1.5 hrs from Barcelona - El Prat Airport
20 mins from the Camp de Tarragona AVE station
1.25 hrs from Barcelona on the C33/A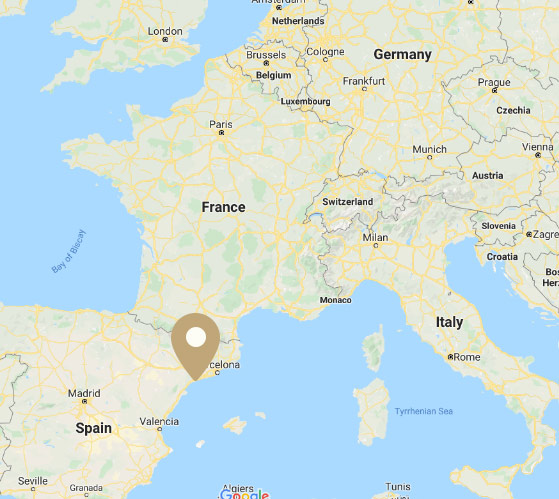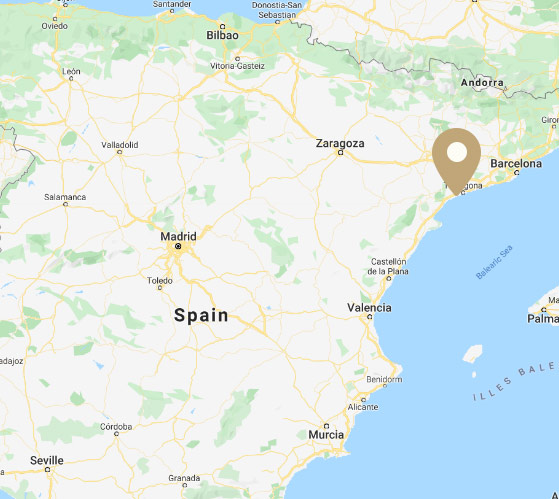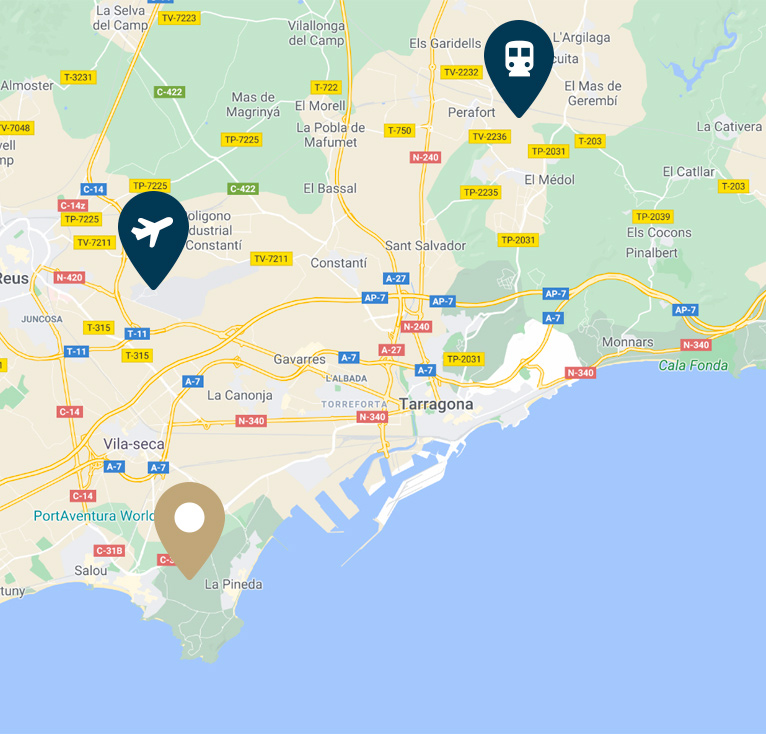 Contact
Enter your details to book a tour of INFINITUM. A residential advisor will be there just for you to help you discover the experience. We'd be glad to clear up any doubts or queries you have about the resort and its services.



You can fill out the form below or call us on
+34 977 12 90 70.